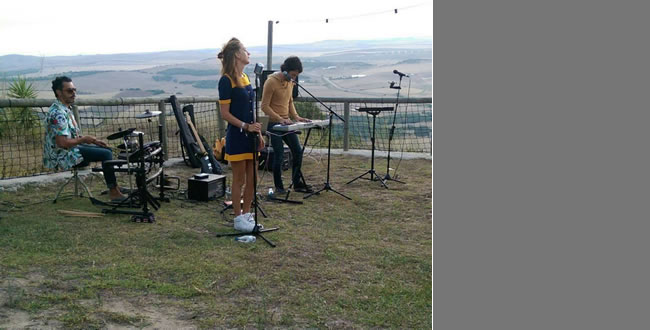 Cadiz 2023
We will be touring Andalucía this summer. More 90s and 80s classics. Amazing locations to play.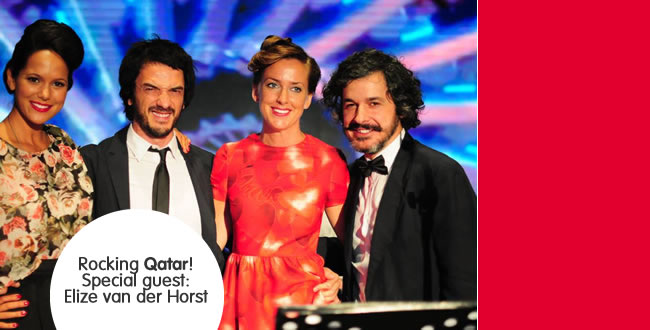 Rocking the Emirates
Proud to be playing in Sky View Club in Doha for cellebrating the end of Ramadan. We are getting more and more international day by day. Very special thanks to our special guest and friend, Elize van der Horst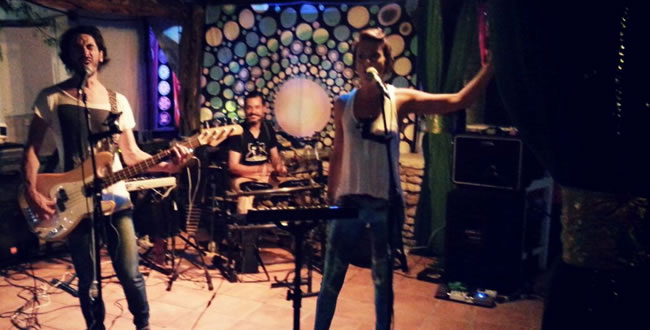 Tour IBIZA
Rocking the house in the white island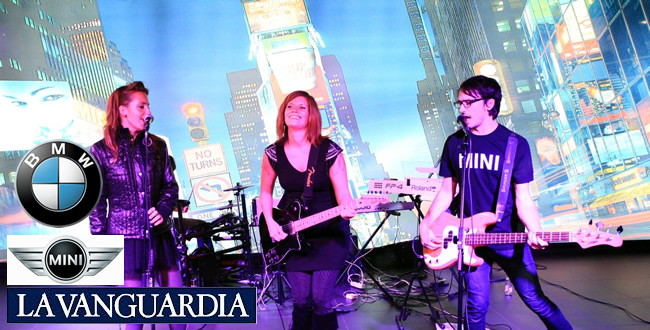 Evento BMW - MINI
Una marca inglesa y fuerte requería una presentación muy 'brit' y potente con un repaso a la música brit desde Human League hasta Blur y Oasis.
Por eso BMW y MINI confiaron en nosotros para la inauguración de su sede corporativa en España con 1300 invitados.
Y cosechando muy buenas críticas en 'La Vanguardia'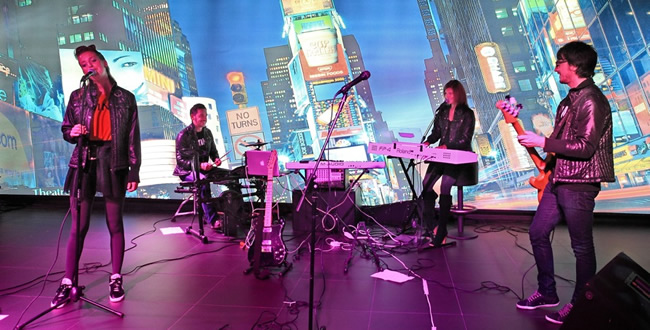 Modulables y escalables
Nuestro Kit de Batería y Samplers nos permite adaptar el volumen a las necesidades de tu evento.

Si tu evento es tranquilo, nosotros adaptamos el volumen y repertorio.

Si tu evento requiere ACCIÓN nosotros aprovechamos toda la potencia de nuestro equipo de 1000 watios. ¡Rock&Roll!

Porque lo más importante es el éxito de tu evento, no nosotros.
Grupo música para fiestas
Grupo de musica para fiestas, versiones música y diversión a go-go. Disfrutarás mucho con los Maikelnaits. El mejor grupo de música para fiestas a este lado del océano. Del océano musical, se entiende.
No busques más, has encontrado a los Maikelnaits, una de las propuestas más especiales para fiestas en el país. Un grupo de música que convierte toda fiesta en un acontecimiento inolvidable. Un grupo que convierte toda fiesta aburrida en la mejor fiesta que será recordada en el futuro. Todo gracias a la música, a la pasión a la actitud, a la entrega...
Más Bandas de Música que te interesan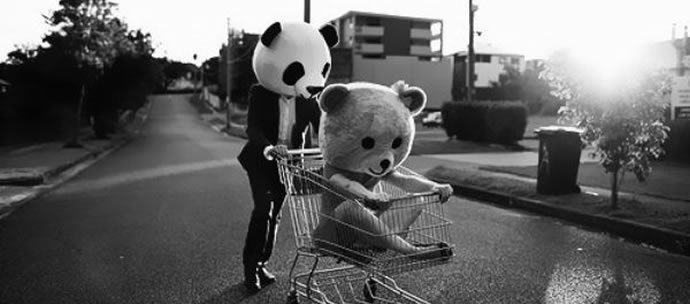 Kim Raluy
La mejor electronica de baile. Siguenos en Spotify para conocernos mejor y escuchar las novedades
Click Here!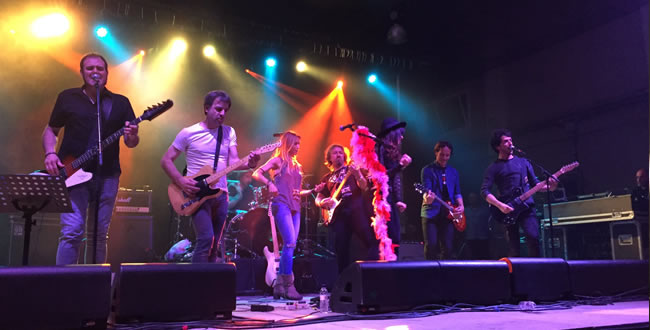 Nemesis
Grupo de música y versiones rock y hard rock si te gusta la música con guitarras eléctricas y bases potentes. ROCK'N On !
Click Here!