Liza & Kimmo
Delightful Electric Duo
Repertorio | Song List
Repertorio actual 2023 | Current song list
Fly me to the moon (Frank Sinatra)
Chasing cars (Snow Patrol)
Summertime sadness (Lana del Rey)
Royals (Lorde)
La isla bonita (Madonna)
You are the one that I want (Grease Movie Theme)
There boots are made for walking (Nancy Sinatra)
Faith (George Michael)
I follow rivers (Likke Li)
Crazy (Gnars Barkley)
Sweet about me (Gabriella Cilmi)
Walk like an egyptian (The Bangles)
Should I stay or shoud i go ( The Clash)
Material Girl (Madonna)
Girls just wanna have fun (Cindy Lauper)
Material Girl (Madonna)
All that she wants (Ace of Base)
Voyage voyage (Desireless)
Rythmn of the night (Corona)
Pump up the jam (Technotronic)
Take on me (A-ha)
Walking on sunshine (Katrina and the waves)
Get lucky (Daft Punk and Pharrel Williams)
Boys and Girls (BLUR)
Express Yourself (Madonna)
Don't you want me baby (Human League)
Like a virgin (Madonna)
Tambien podemos preparar... | We can also prepare some of these songs...
Let's dance (David Bowie)
Material Girl (Madonna)
Love Shack ( The B-52s)
Girls just wanna have fun (Cindy Lauper)
Like a virgin (Madonna)
Best of you (Foo Fighters)
Sex on fire (Kings of Leon)
Are you gonna go my way (Lenny Kravitz)
Song 2 ( Blur)
The one I love (REM)
Venus (Bananarama)
Walk like an egyptian (Bangles)
SEVEN NATION ARMY – White stripes
ENJOY THE SILENCE - depeche mode
PERSONAL JESUS depeche mode
JUST LIKE HEAVEN -the cure
GIRL YOU´LL BE A WOMAN SOON - urge overkill
TAKE ON ME A-ha
FAITH George Michael
OUR HOUSE Madness
SHOULD I STAY IR SHOULD I GO The Clash
THE LOOK Roxette
TAINTED LOVE Soft Cell
SWEET DREAMS – eurythmics
VIDEO KILLED THE RADIO STAR The Buggles
WICKED GAME Chris Isaak
BITTERSWEET SYMPHONY -The Verve
LOSING MY RELIGION - R.E.M.
CRASH - the primitives
WILD BOYS Duran Duran
A VIEW TO A KILL Duran Duran
THIS BOOTS ARE MADE FOR WALKING -nancy sinatra
BANG BANG Nancy Sinatra *
BOHEMIAN LIKE YOU - the dandy warhols
PARKLIFE .blur
PSYCHO KILLER Talking Heads
Escuela de Calor ( Radio Futura)
MESSAGE IN A BOTTLE the police
CREEP radiohead
C'mon Eileen ( Dexeys Midnight Runners )
Wish You were Here ( Pink FLOYD )
Más Bandas de Música que te interesan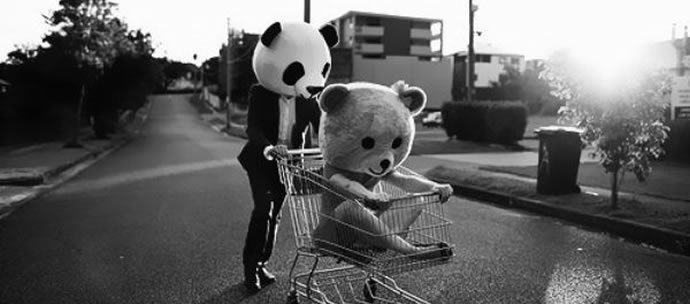 Kim Raluy
La mejor electronica de baile. Siguenos en Spotify para conocernos mejor y escuchar las novedades
Click Here!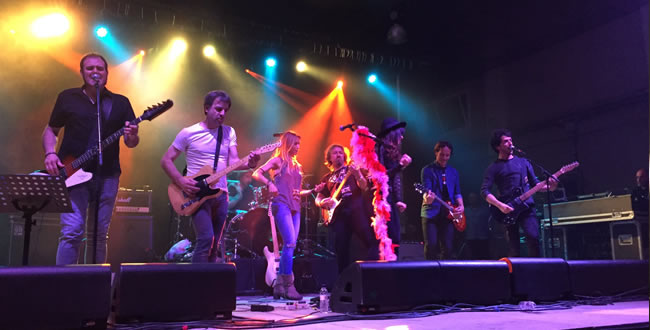 Nemesis
Grupo de música y versiones rock y hard rock si te gusta la música con guitarras eléctricas y bases potentes. ROCK'N On !
Click Here!